things: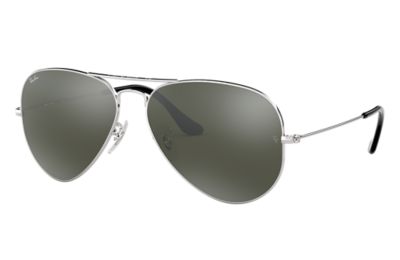 I have been wanting a Rayban's aviator for awhile now and I found the one I wanted during my trip in Italy. At the same time I stumbled upon the Erika that I was interested in as well and got it as well. Both are really simple, nothing too fancy! That makes it versatile and sometimes I struggle to pick one to go out with, so many times i end up bringing both!
Fun fact: Rayban's are currently made in Italy.
3. Happy Plugs Earbuds, Rose Gold
These earbuds have been nothing but amazing so far. Its only flaw? It doesn't come with a volume adjustment function but it does come with a microphone function. I would say its quality is as good as the standard Apple earpiece. One side of my Apple earpiece was damaged for the 4th(?) time. This time however was most likely because my jeans got wet in the rain when i was in Venice and it had to be one of the rare occasion when my earpiece was in my pocket.
books:
For this month, i haven't finished reading any books and in fact I am lacking far, far behind on my books and I'm trying to catch up. However, I will recommend an author, Mark Manson. I have been reading his articles of late and was introduced to him by someone and I totally recommend his website. He writes on personal development and has a sense of humor I find rather interesting and entertaining. He may be just a little vulgar, I know, and he admits to it, but it adds its own humor to things and his confidence in his writing is I admire and look up to.
A few articles I will recommend are:
music:
Angel With a Shotgun – Absolute A Capella
Atlantis – Seafret
Battle Scars (acoustic) – Paradise Fears
Best Thing – Anthem Lights
Congratulations – Day 6 (a Korean song)
Daylight – 5 Seconds Of Summer
Drag Me Down – One Direction
Hello – Adele
I'd Hate To Be You When People Find Out What This Song Is About – Mayday Parade
Lay It All On Me – Rudimental ft. Ed Sheeran
Locked Away – R. City ft. Adam Levine
Save me – Joelle
Terrified – Katharine McPhee, Jason Reeves
The River – For The Foxes
What Do You Mean – Justin Bieber
Wild – Troye Sivan
You're Worth It – Cimorelli
10 – Elouiz
All these songs can be found on Spotify except for Congratulations by Day 6!
This is all for the month of October!! Hopefully you guys enjoy them as well and feel free to leave any feedback!!:)
–
don't forget to always do something insane to stay sane, whilst staying kind and grateful.